2019 is soon coming to and end even though, I will embark for some winter photography for the last couple of days of the year, I always love to go through the best shots of the past months and see what the year had to offer in retrospective.
My original plans did work out for the most part, maybe because I didn't have to much planned in terms of private photography and was more focused on professional photography and hosting some workshops for my clients, but it was a good year as a whole I would say. I hosted several outings for partners, went to several trade fairs. I got to shoot in Lesotho and South Africa with my pals Alex Nail and Philipp Lutz, went out to Saxony Switzerland and the Alps again, flew over to Iceland and Madeira and drove down to the Brittany. Less that I had hoped for, but still enough to be able to build my portfolio and make some smart business decisions. I am confident that 2020 will be just as productive, if not more as things are shaping up at the moment.
So without any further ado I want to present you with some of my favorite works of 2019: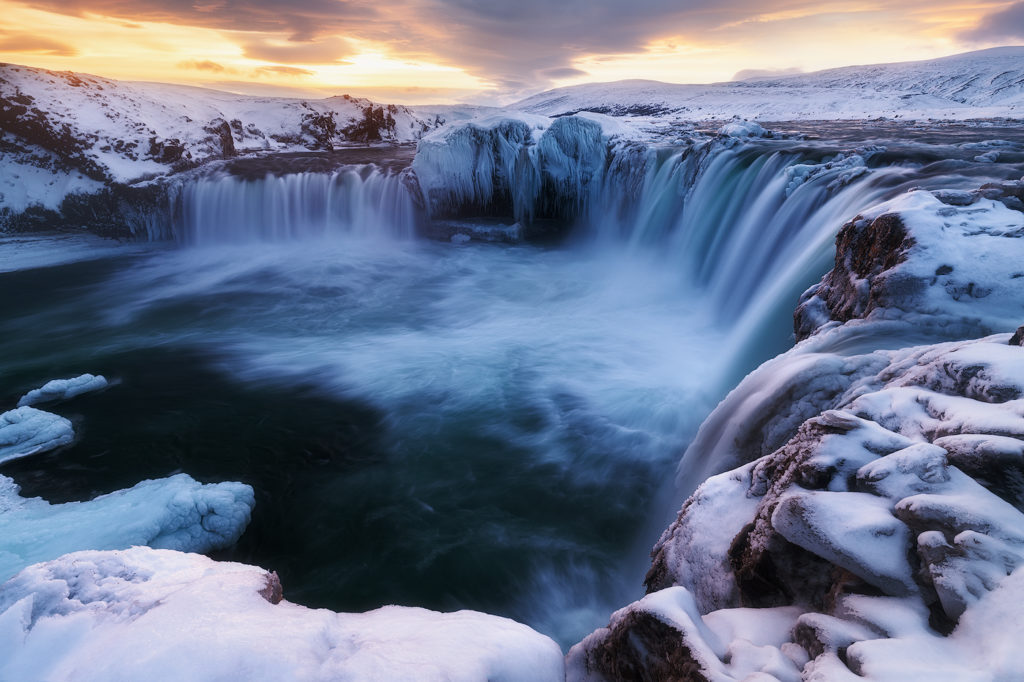 #9 As per usual the first one is a shot from the previous year. Since flying to Iceland I have shot this location a few times now – also in winter conditions, but this time the feeling was just right since I was not expecting anything to happen, and already had a good sunset shot of Godafoss in my portfolio. So there was no pressure at all while taking this one, it was all just pure fun which made it an even more enjoyable experience as it usually is to shoot waterfalls.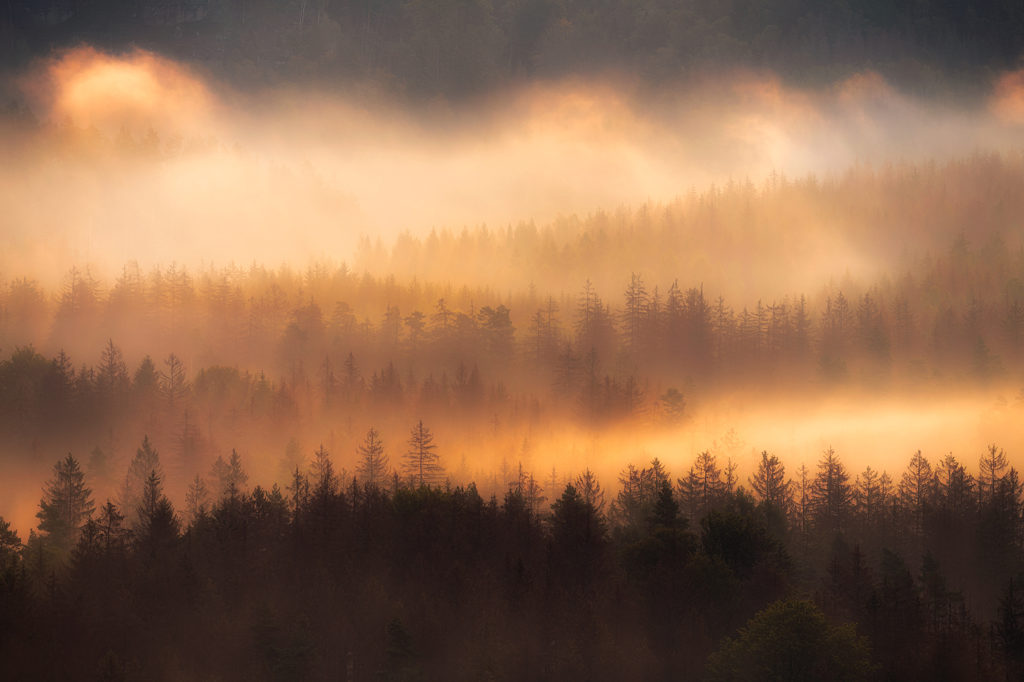 #8 A shot that made it on the list rather for social context than for sheer visual appeal. This year has been an emotional roller coaster for me, certainly with long downs and short yet intensive ups, but somehow I always found people who were helping me out in my time of need. In this case while going through some emotionally wrecking times I had two fellow photographers (Frank Leinz and Marco Rank) heading out with me to Saxony Switzerland. I always take my problems with me to the locations I go to these days (which wasn't the case a couple of years ago) because of this it is starting to impact my work. However shooting alongside friends who share some of the grief is always helpful. And it is good to know that I do have some friends in the photography scene who help me out – of course not only these two.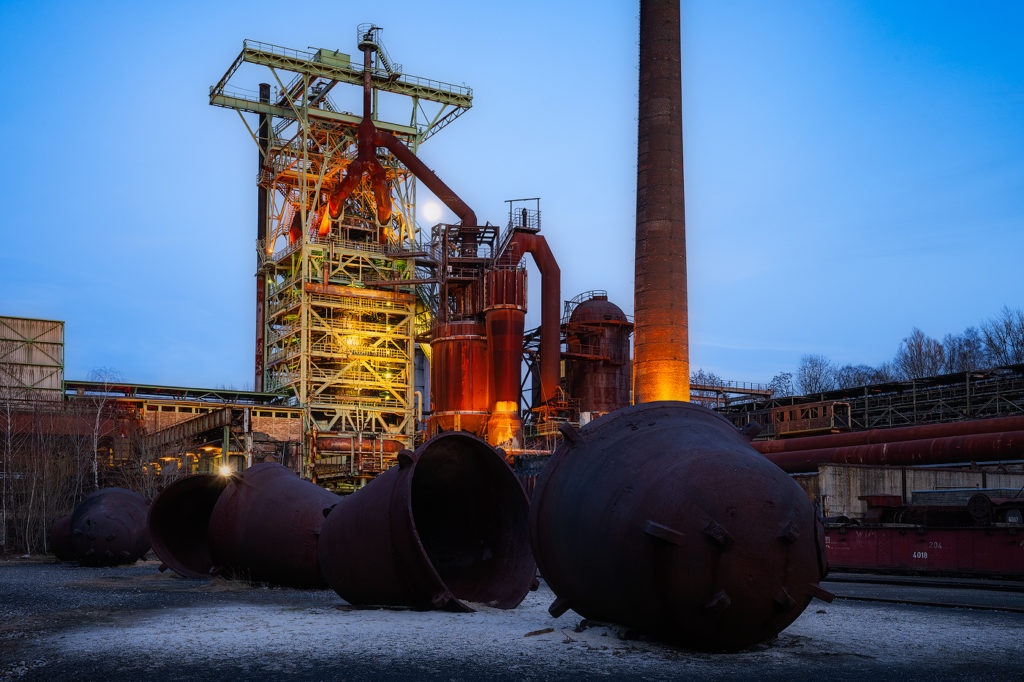 #7 This year actually begun with me exploring some new re-purposed industrial sites in my vicinity with one of my best friends. Technically speaking there is not much to this shot, as it aligns itself quite easily with many other that I have taken over the years near my hometown. It's just that these days I only very seldom find the time to actually go out to these locations anymore. In conclusion, shooting near my home after a call from a friend can be very satisfying even though it may not be a majestic mountainscape or magical forest. Just simple good fun for an afternoon or two.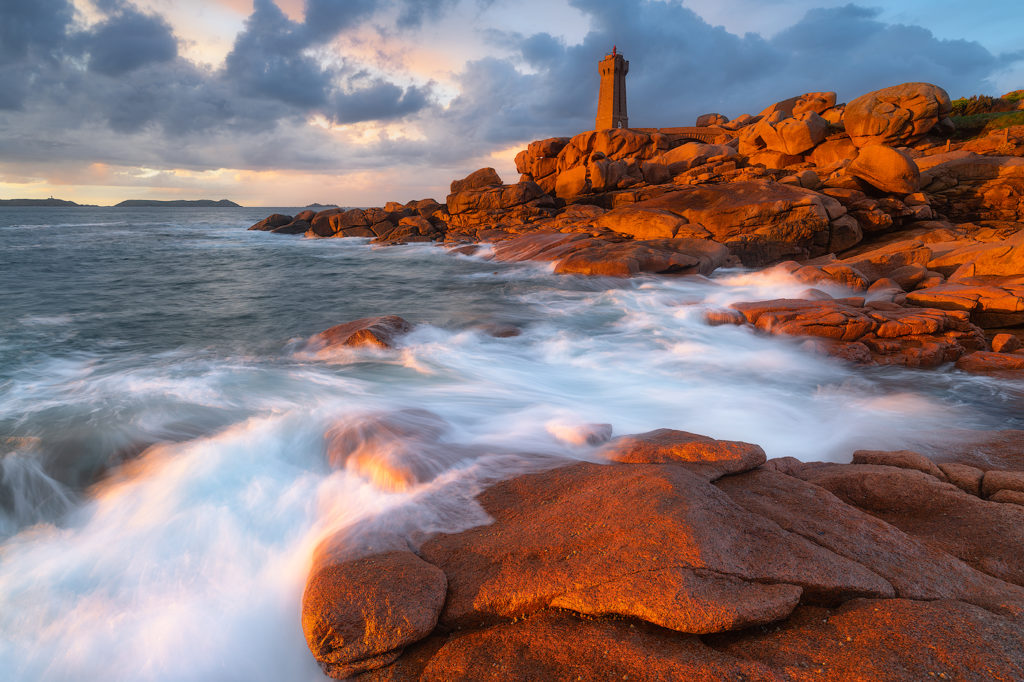 #6 I guess coming back to a spot I've visited before is always something I really enjoy. Wild waves crashing in the sunset light, the sound of the surge and turmoil just some feet beneath is always exhilarating. There is nothing I love more than seascapes and I fondly look back this trip even though the conditions were tough and ultimately it was mentally a difficult time still. I guess this another shot that is more on here because it somehow is celebrating my friendship with Tino Klein, more than it celebrates good photography.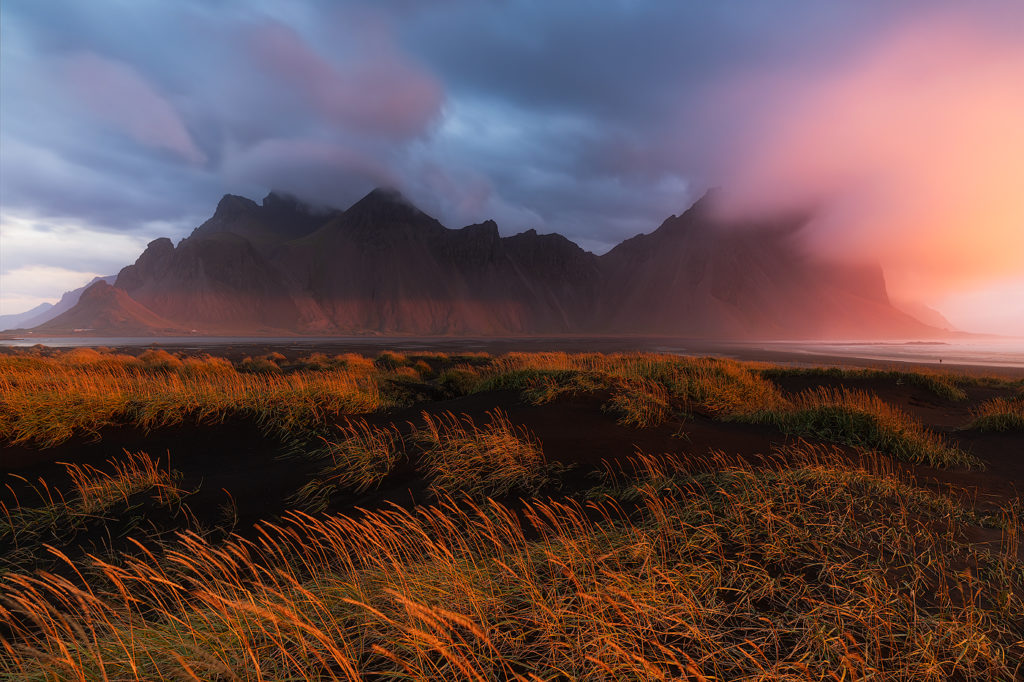 #5 One of the best shots from Iceland that I have ever taken. Maybe this is as high on the list as it is more because of the company (again). The group I took to Iceland this year was an absolute pleasure to work with. Such a cool bunch of folks to travel with. This sunrise was the breakaway from a couple of long days that were simply nothing but gray clouds and rain. So when I read the different forecasts and decided to give one of my favorite spots on the planet a shot we were treated to some incredible light. After instructing my participants we shot away and had fun all morning, shooting one of the best locations this planet has to offer. This made me realize all over again why I love this job so much. Can't wait to take a group there in 2020 as well!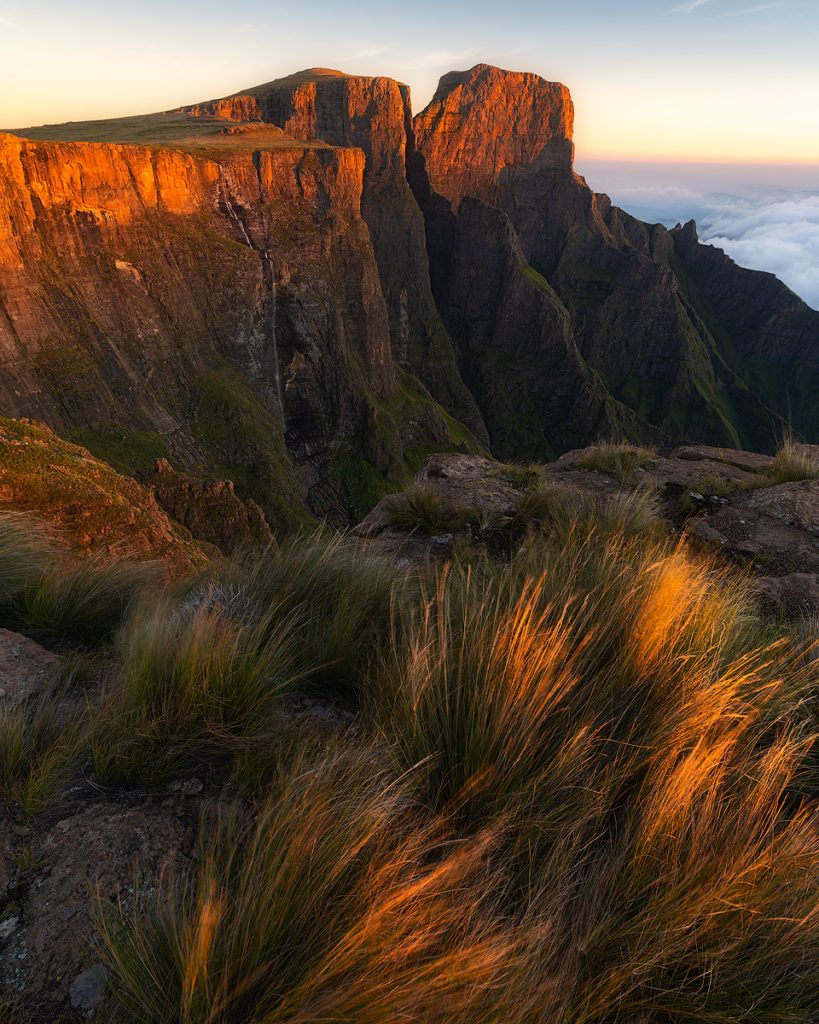 #4 The first morning of my track along the Drakensberg Escarpment offered some gentle orange hues on the Amphitheater and uThukela Falls. After wanting to visit this spot for years and years my venture finally came together and this grand opening is something I will forever hold dear. It is all that I wanted to experience when I fist set out to shoot landscapes so many years ago. This is just all that I could wish for in an image.
#3 I guess this shot ended up so high on this list and on my wall for that matter, because of the positive social media response. I personally didn't really feel well during my time on Madeira for personal reasons. But I spent 3 days up in the forest to shoot various angles of the area and this shot in particular was probably one of my most successful images when it comes to likes and such. It took me several months, coming back to it until it really grew on me. Now I do have it on my wall as well, and simply from a technical standpoint it is as solid as it gets for my current level of creative work. Guess it goes to show that negative emotion can translate into positive imagery, much like in music.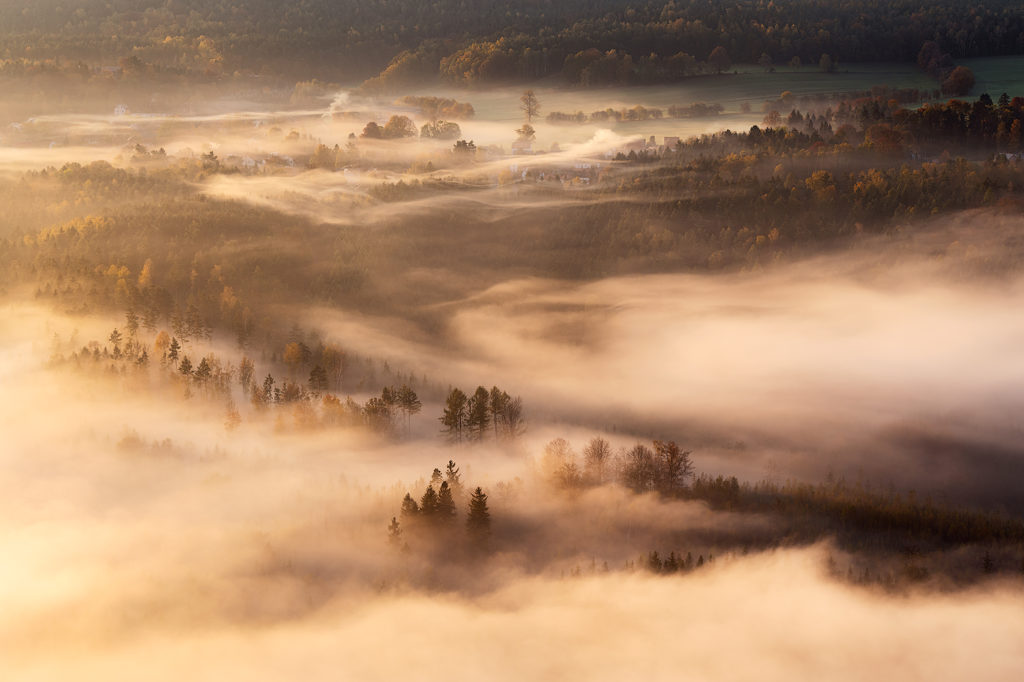 #2 During the best sunrise I got to shoot this year I took this tele shot. While my workshop clients were taking wide angle images I was taking a couple of tele shots to show different sections of the wide angle approach to single out at longer focal lengths and ended up with this specific frame. I love the curve of the trees, different layers of fog converging and the chimney smoke mixing in. While preparing the large printed version, I did for one of my clients, I even spotted an old man waking his dog in the upper right corner. What a morning that was.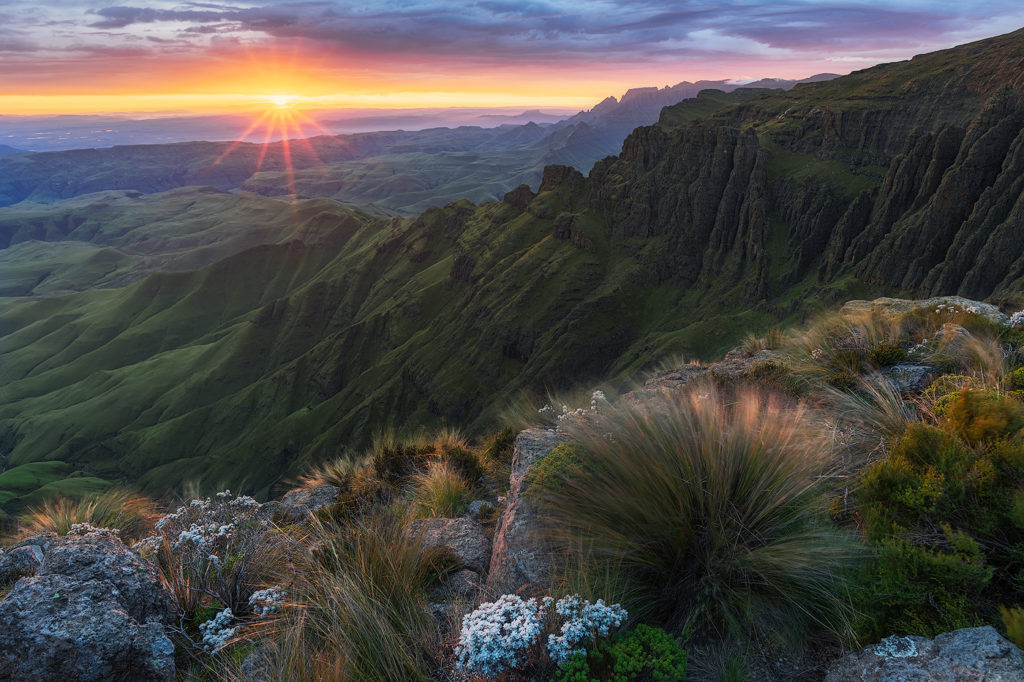 #1 The best shot is without a doubt this one from my eight day trek along the Drakensberg Escarpment in Lesotho. It was the grand finale of an absolutely stunning trip alongside two of my favorite photographers, who continuously inspire me to try out new stuff and challenge myself. So naturally this trip was one of those challenges. An 8 day trekking trip is something I had not done before, but surely it won't have been the last time. Not to the Drakensberg anyway! The whole experience of this trip sort of culminated in this last shot where I was desperately looking for a composition and in the end came up with this after Alex Nail told me to calm down and just leave it be if I don't feel it. So instead of trying to hard I simply went with what I had and later realized I already had what I wanted. Sometimes there is a limit to what you can do at a certain location and I tend to be very hard on myself. Something I guess I have to let go over time. Yet, it may not be the most sound shot I have ever taken, but maybe one of the most emotional ones, now that I look at it. Since ever I got into landscape photography it were moments like these I always longed for and this year I got not only one of them but at least four or five on that Drakensberg Trek alone. I feel so blessed to be able to do this, thanks for all the support and friends I have made over the years.
Still, I guess this year wasn't as productive as the last ones due to various private reasons: heartbreak, misfortune and loss and yet somehow I was able to make the most of it in terms of professional career choices. I met so many great new people and got to hang out with folks that have become trusty companions and friends. My podcast offered me the opportunity to reconsider some of my convictions and I got to have quite some interesting conversations. In terms of travelling this year wasn't much in comparison with the last two years, but who know's what next year will bring, I am positive that I will be able to chase those landscape photography experience here and there and get to meet some great clients, partners and new friends!
First I will head out on several workshops throughout the year. Lofoten Islands, Iceland's South, the foothills of the Alps and much more which you can find in my workshop section. I will be at several trade fairs such as Photokina, Fotohorizonte Zingst and Photo and Adventure, hosting talks, giving workshops and doing some booth duty for my sponsors. So in the professional arena there is much to do and see. But, what for personal creative work you ask?
So far I have planned two trips to Norway with my friend Jonas Piontek to shoot some winter scenery and northern lights. These trips will also infuse one of my biggest projects to date about which there will be more information later next year. Other than that several private plans are slowly taking shape. I might be flying to Alaska in late August again and since this years Japan Trip with my friend Philipp Lutz did not materialize I might hope to do that next year. As per usual some other minor shooting opportunities will hopefully reveal themselves of the course of the year. We will see! Now I want to honestly all my clients, partners, friends and fellow photographers for making 2019 the success it has been! I am hungry for more and hope you are too! I wish you all a happy Xmas and a happy New Year! See you all next year!