Ahh, 2015 is over and I ticked most of the boxes that I wanted to when I was walking in. I finished university, I did in fact even get a very good degree 1.1 – which is like an A in American terms I would say, I got this website of the ground after a year of being in the making, and I won several awards for my photography, did a little workshop, and got to teach a Photoshop course as well as shooting my first wedding. Photographically speaking it has been quite a successful year.
Alongside these facts I was fortunate enough to travel quite a lot the past year. Two times I went to Rotterdam, Frankfurt and the Alps (even though one of the trips was dreadfully cut short by weather), I got to visit Berlin and London, shot the Brittany coastline, the Hallerbos, visited the Saxony Switzerland again (sadly no pictures worth sharing shot there this time around) and finally made my dream come true to visit Iceland and it was just as brilliant as I'd hoped it would be. Certainly Iceland was the most  impressive photographic venture I ever head, so many stunning landscapes I beheld and moments I got to experience.
And with 2015 coming to a close I thought I should select what I think were my best works taken this year and maybe give you a little insight about my personal opinion 'bout them. So without further ado here are my top 10 (or actually top 9) favorite shots of the year:
____________________________
I guess I'll reserve the #10 spot for all the shots I haven't had the time to edit yet. I am sure that there is at least one shot still lingering on my hard drive that would make this list if I had already edited it. So there are only 9 images on my list here.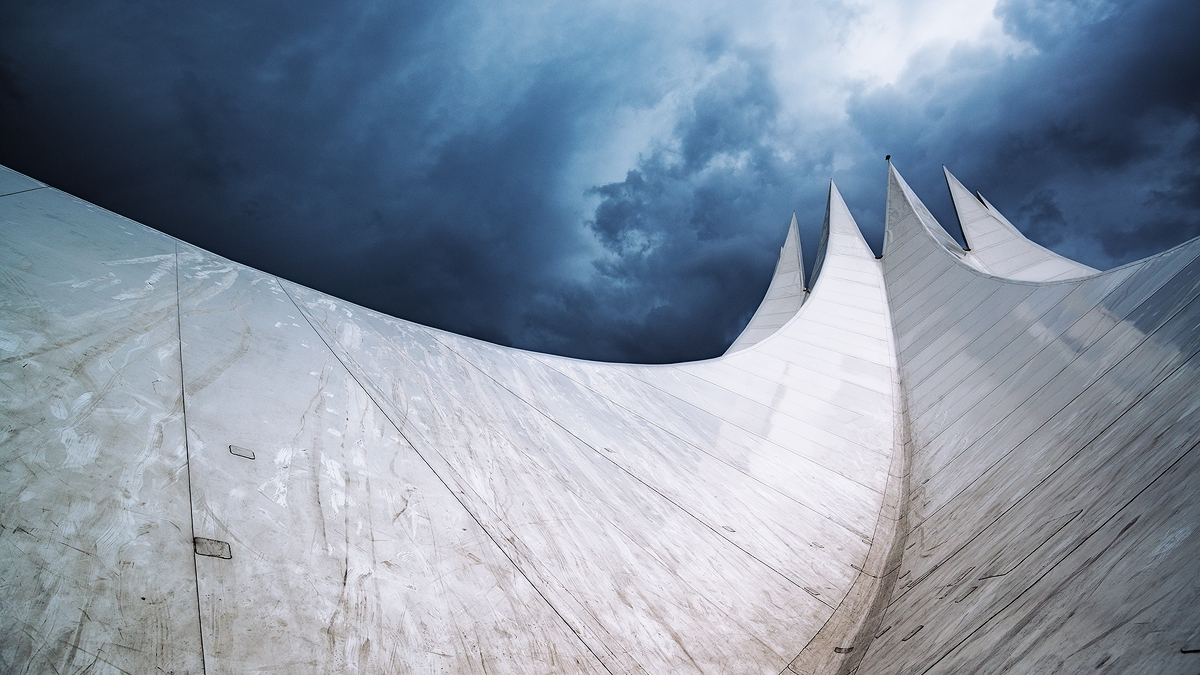 #9 – One of the shots I took in Berlin had to be on here, if only for the overall great yield I got. I guess I love this one in specific because it simply wasn't so much effort involved; I just got lucky with this one, which almost never happens. The Tempodrom building was just about 500 meters from my Hotel, and as soon as I heard a rumbling thunderstorm I had to rush over and try to get some good pictures – good thing I wasn't out in the city at that point, I could've easily missed this chance. Instead somehow, over the course of only a few minutes, everything just came together, the lightnings, the composition, the short pause of rain,  reflections caused by the wet surface and even a bird sitting on the peak there. I seldom get such an easy shot to take.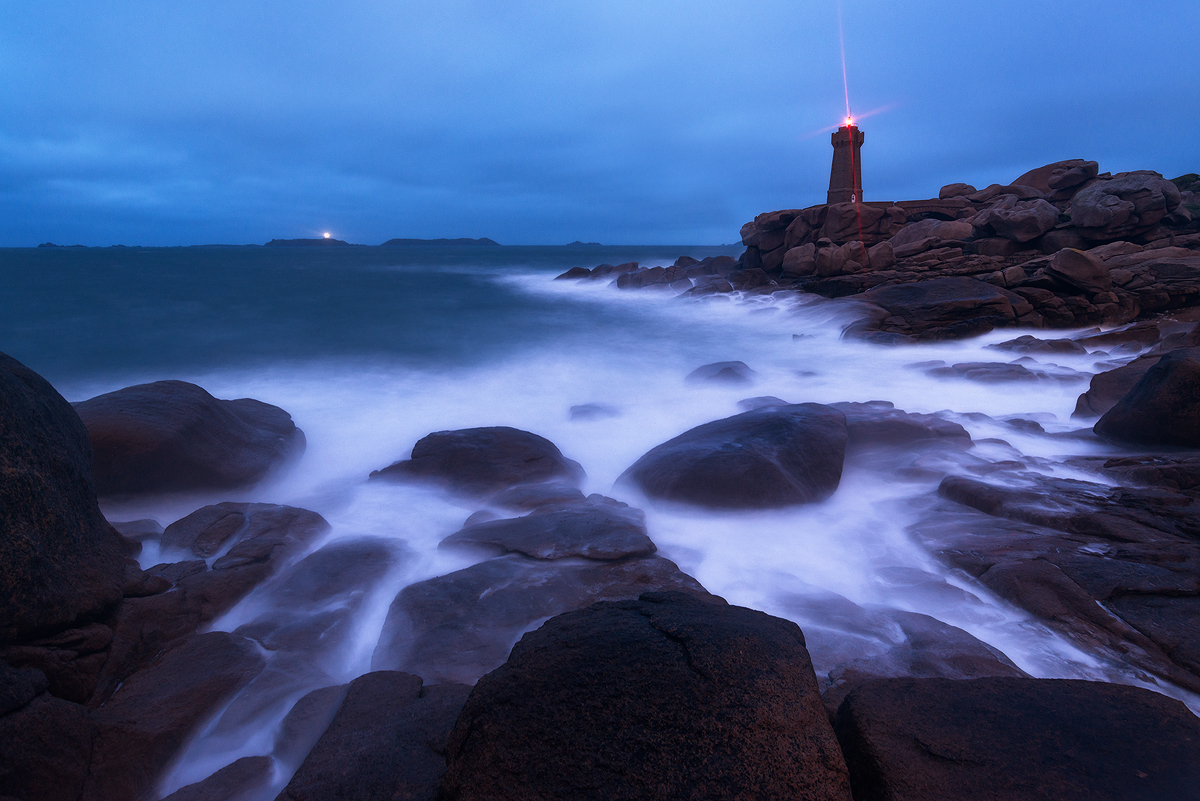 #8 – Though by some of my peers already deemed rather unspectacular, I fell in love with this shot from the Brittany shore due to my usual "blue hour preoccupation" as you may call it. It was already almost dark when I took this, and bare eyesight was already getting difficult along with the stormy weather and the splash makings things even more complicated, so it wasn't an easy picture to take. But I love how I was able to capture exactly the mood of the place at that exact moment in time. And the small light house as well as the one in the back help to emphasize the "oceanic" feel. Besides this is the only true sea scape in the list, very unusual for me I guess.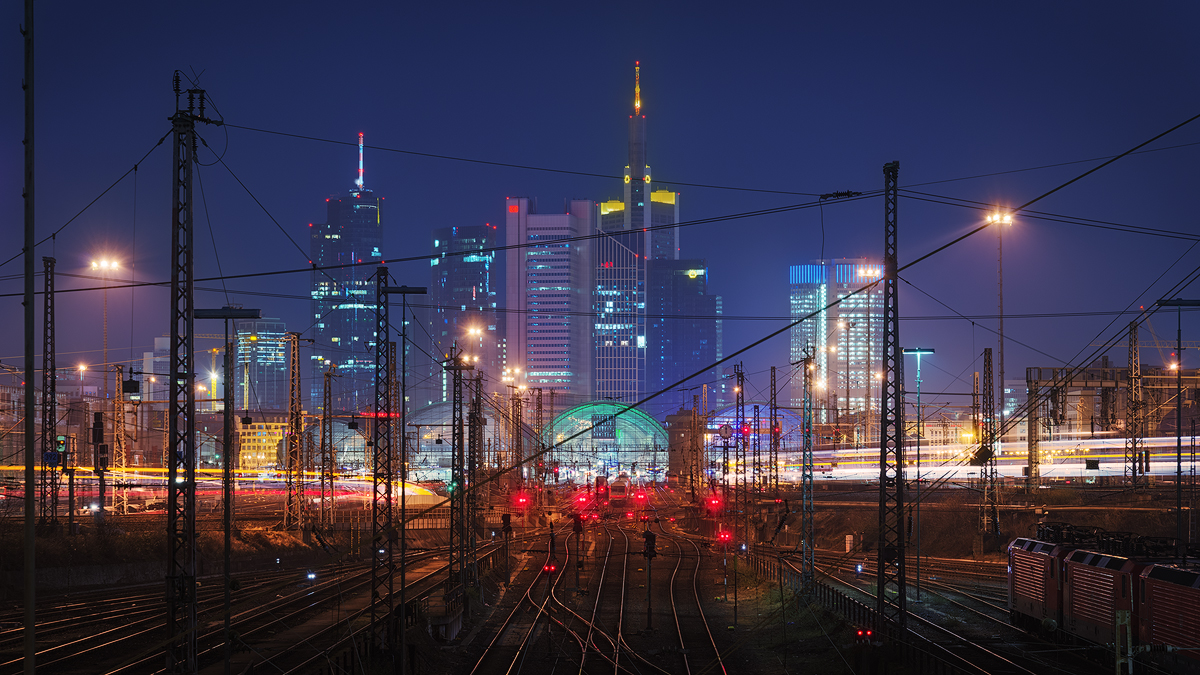 #7 – I reckon even as a German photographer familiar with the skyline of Frankfurt you haven't seen this angle of it yet, which is why I think this one to be among my best of 2015. I scouted a lot prior to going to the city and had the aspiration to get at least some shots in, that weren't taken before. And with this (and maybe 2-3 others) I delivered on that intent. It might not be the cleverest of compositions, being clustered with power lines and such, but in my mind they do contribute to the overall notion of Frankfurt as a national transportation and financial hub and furthermore it's a very unusual angle.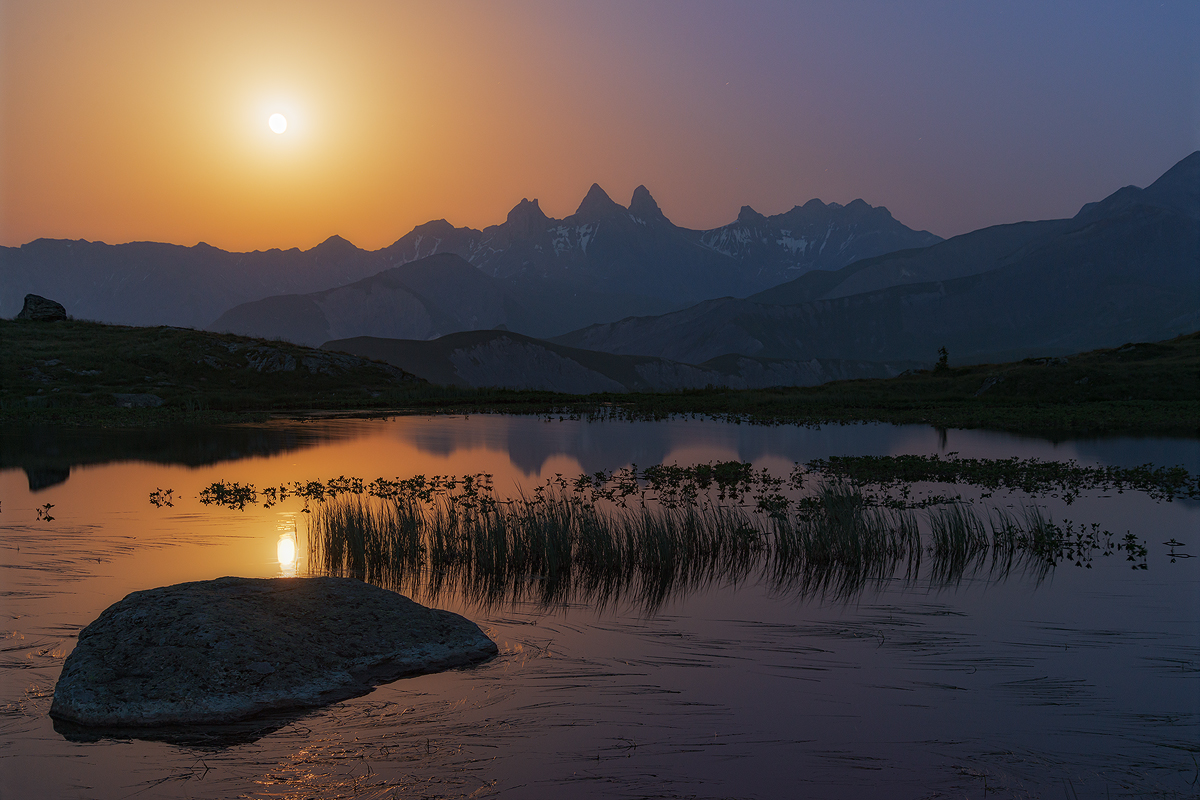 #6 – I actually only successfully edited this shot after I returned from Iceland, although the trip to the Alps actually had been 2 months prior to my sojourn in Iceland because I had to edit it several times to be content with the outcome. I suppose the reason why the shot was so important is due to the fact that it is the only really good shot I got to take on the trip, which at the time was cut short by vehicular problems caused by the extreme heat that stuck Europe during the beginning of July. My friend Tino Klein and I heavyheartedly decided to call it quits after only 4 days because the cars breaks were almost melted (and certainly deformed) by the severe heat of the asphalt and general temperature not supplying enough cooling. Instead we spent some great times in southern Germany simply relaxing, after we had steered clear of any more pass roads which may have caused our breaks to cease functioning completely. This shot on the one hand captures, I think, the severe heat (as you can see on the rock in the foreground the water level has dropped significantly over a short period of time) and the warm white balance also was set to convey the feeling even though it is a moonlight shot; on the other for me it stands for the great times I got to spend either way, despite having to drop 3/4s of locations we had planned for the trip.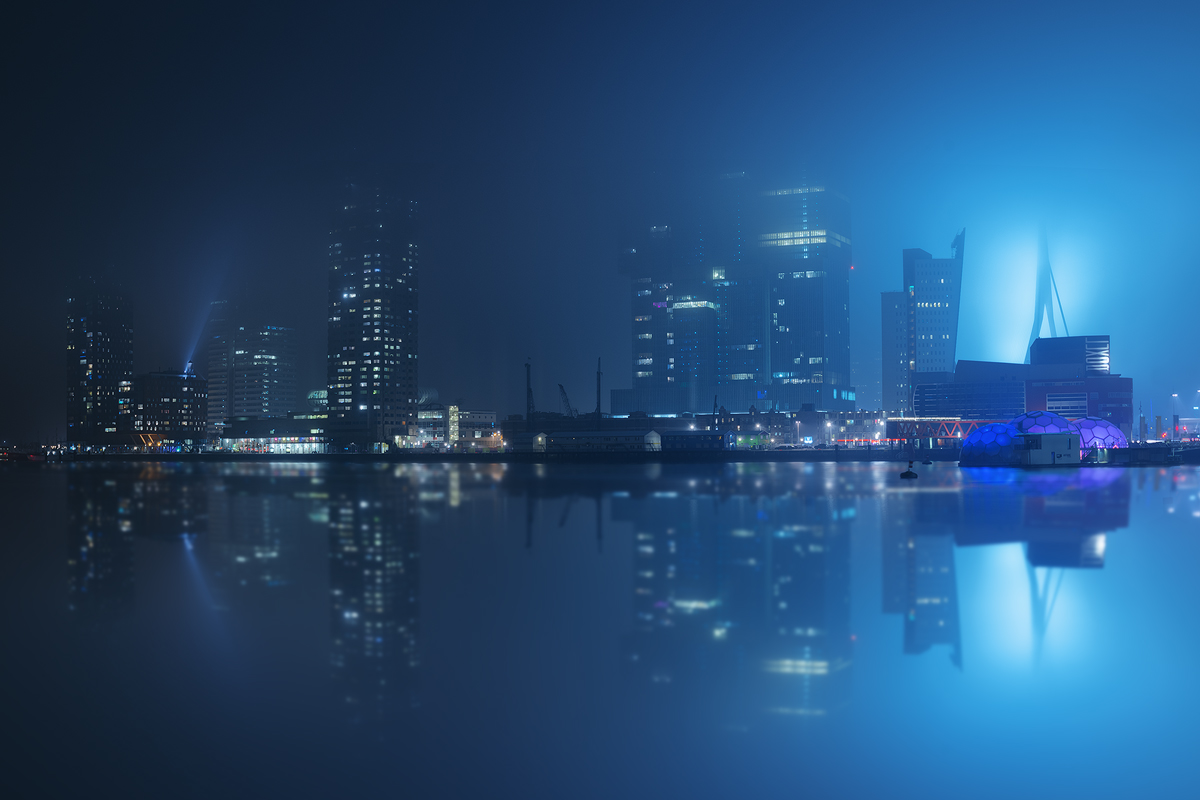 #5 – I suppose the magic behind this one, much like with my Tempodrom image above, is the unplanned nature of it. One evening I just headed out to Rotterdam hoping for the best and upon arrival was gifted with sever mist in the marina area and no wind at all. Even though this is the only shot I was able to get that day because the fog ultimately got so think it wasn't possible to see anything anymore I am still content with getting a "bladerunner'esk" shot like this more or less without too much of a hassle.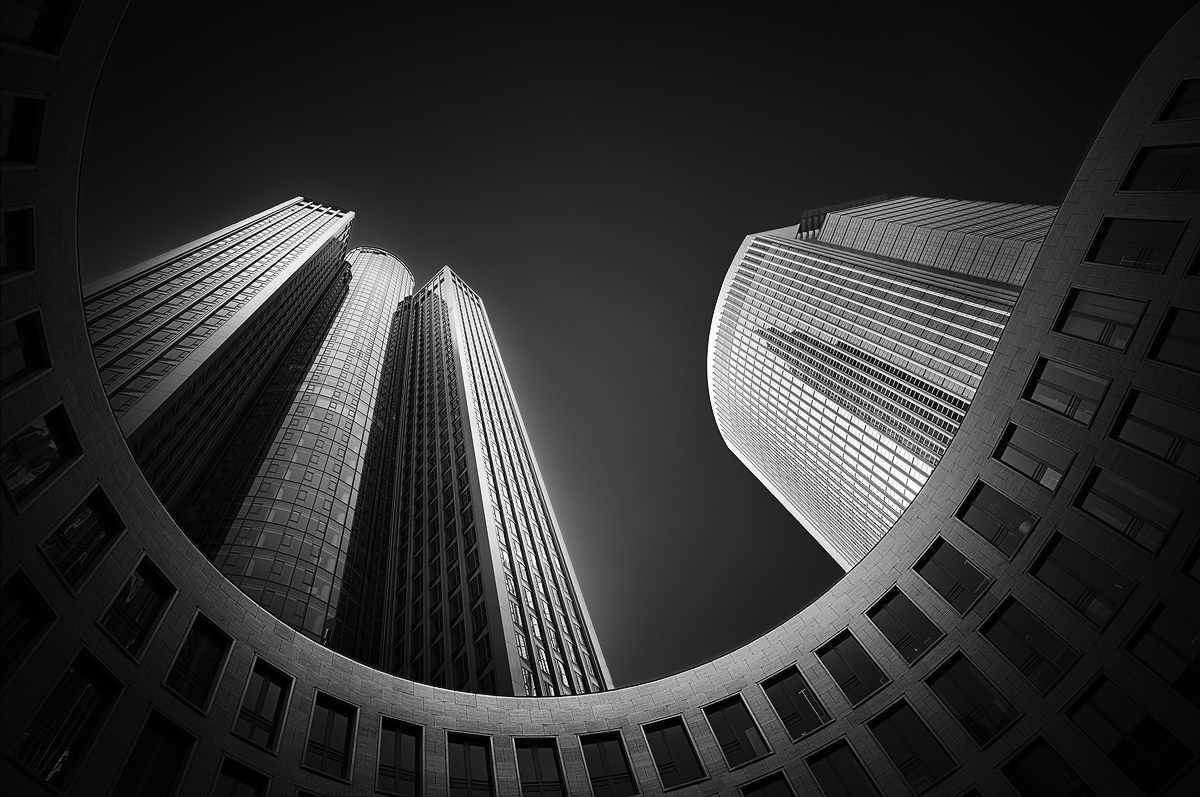 #4 – Another Frankfurt image. Only one just didn't cut it here. Aside from having a great time shooting the building with my friends Tino, Philipp Lutz and Jan Pusdrowski I also got to meet Jonas Piontek another prolific German landscaper usually focused on weather photography. We had a great time in Frankfurt, catching some good shots. Just can't detach the images from those memories I guess. But even beyond that this ultra long exposure won me two awards this year and made it onto an exhibition around Europe. Can't say that I am not especially proud of this one.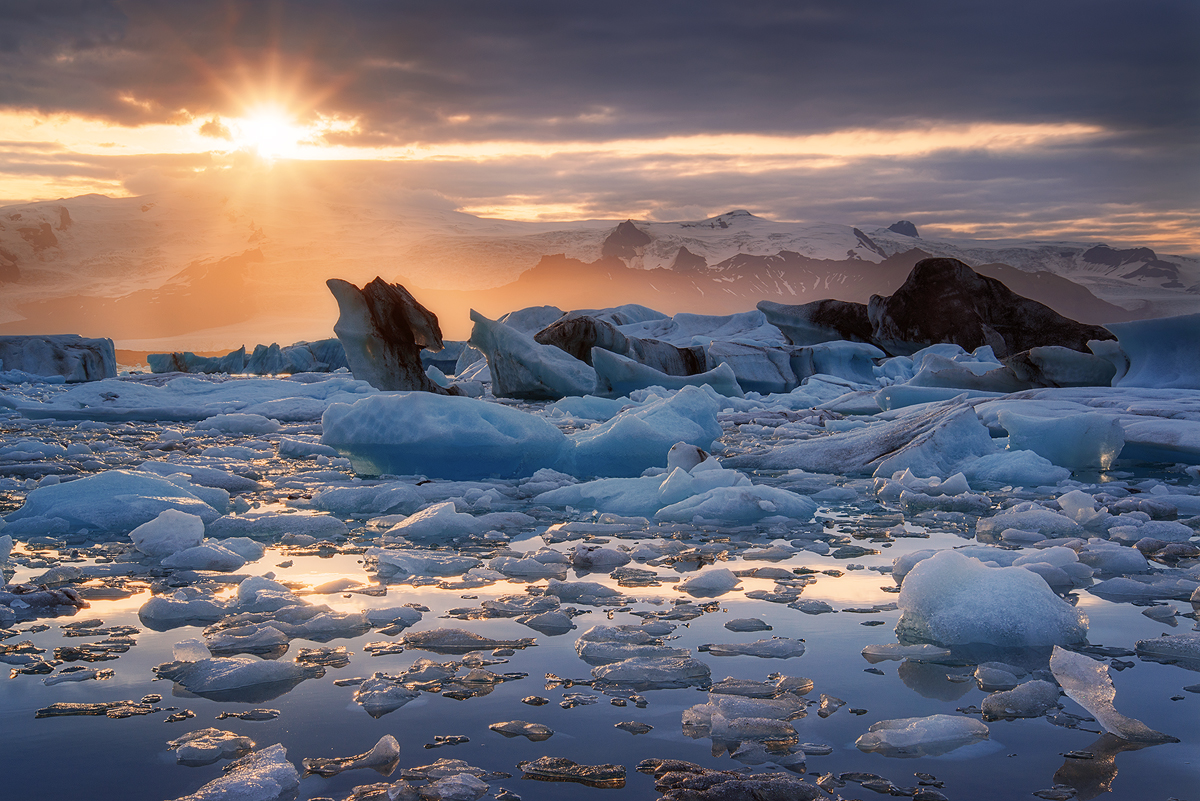 #3 – I guess this one was obvious for those who follow my work. One of the most famous landscapes on earth, Jökulsarlon was as beautiful and breathtaking as I had hoped. Even with the tourist masses still present in September, it was a genuine experience since it only took a couple of hours of biding time until they were gone and Philipp and I had the place almost too our selves. Wandering along the shores, listening to the crackling ice of the glaciers in the distance and the seals at the outlet of the lagoon was just an amazing experience. We stayed two nights and we got this nice sunset right on our first day there. Surely this isn't the last shot from Iceland in this list though….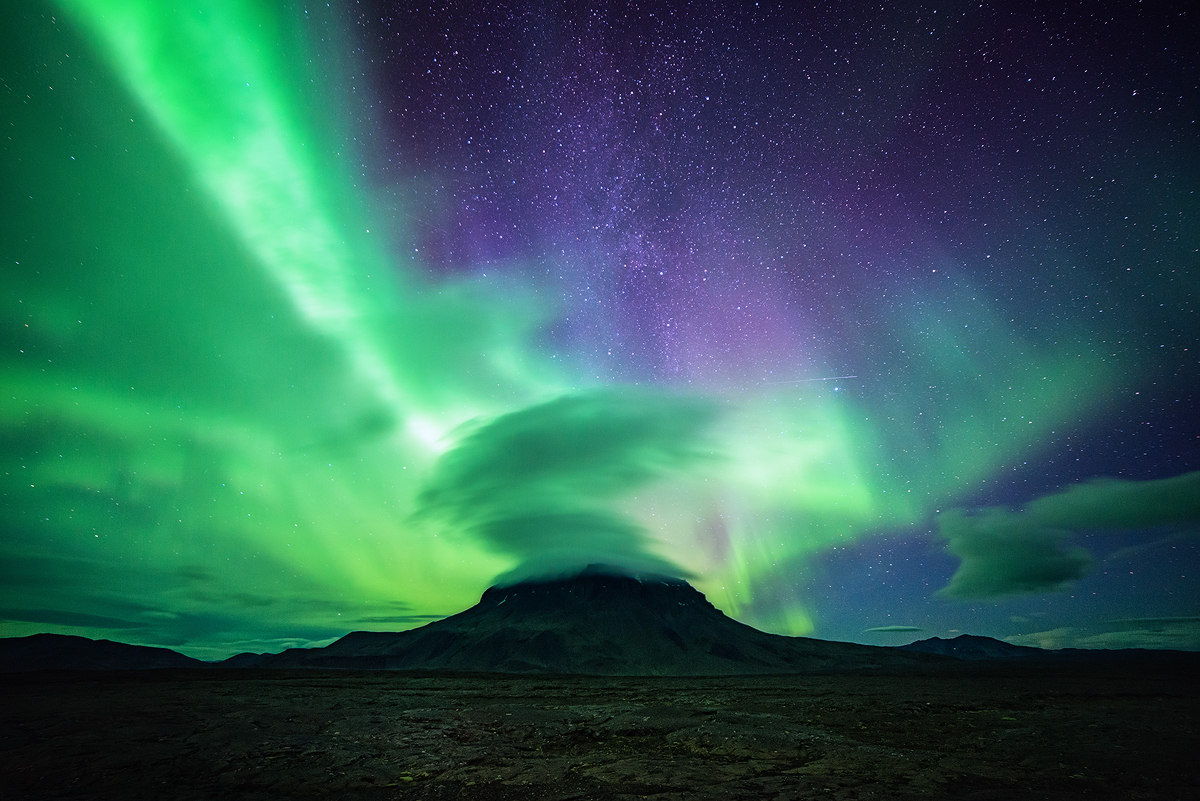 #2 – The 2 days Philipp and I spent exploring the vicinity of Ódáðahraun were certainly amongst the most exciting of my life. I have never seen anything remotely comparable to the Icelandic highlands. And while they do not offer the breathtaking icebergs of the lagoon or the picturesque beauty of all the famous waterfalls around the island it's something even more special only hard to capture in photographs I assume. The atmosphere was so thick and intense it had me excited all the way through it. The strong winds, the barren and desolate landscape, and vast lava plains were just so otherworldly it's hard to describe. This night time shot stands emblematic for the time I got to spend there and makes it most likely my favorite shot from 2015, even though, from a technical or compositional standpoint, it is certainly not my best, not by any means.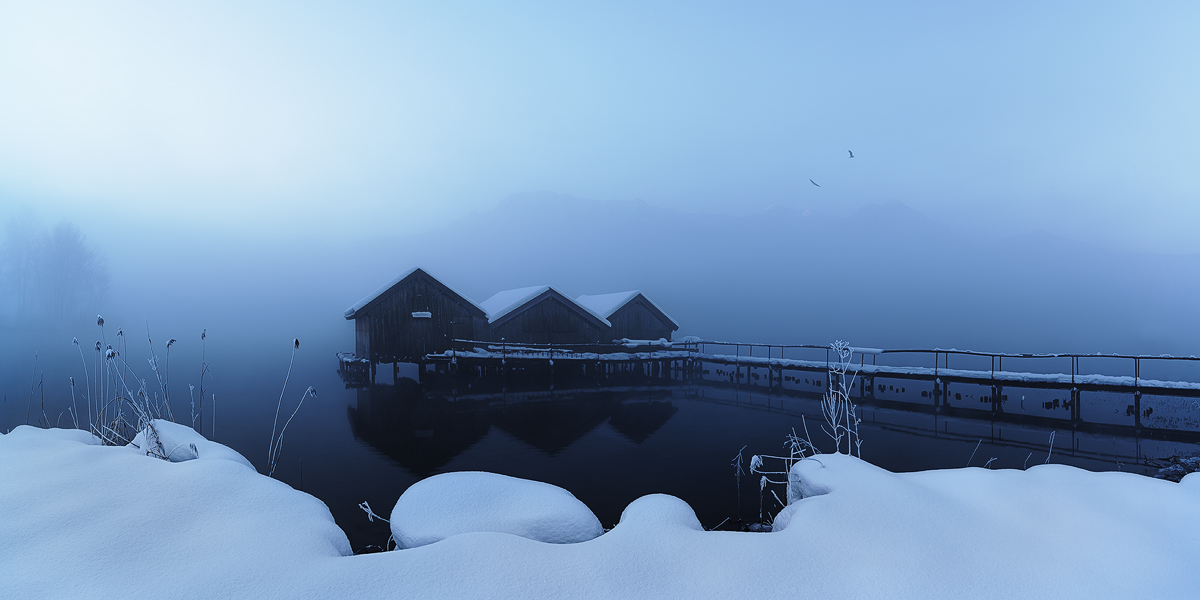 #1 – At the top of my list is certainly this serene landscape I was fortunate enough to capture on the very first morning of the year. Jan and I had gone to sleep only short after the new year had begun setting our minds on the next morning to get up early and shot the Sylvensteinspeicher.  After leaving the house about 5am and driving 30 kilometers over to the spot, we noticed that due to the high snow the access was completely blocked and there was no way we'd get the shot. Already pretty bummed, not to say pissed, we decided to drive further north to maybe find another spot to shoot the blue hour which was already drawing ever nearer. After a few minutes Jan came up with the idea to try to find the fisher's huts at the Kochel lake about 20 kilometers north of our position. Since we had almost no other idea what to try instead we decided to give it a go. We simply went with our gut to find them and, without knowing where they were in the area around the lake other than that they had to be on the shore – obviously – found them immediately by accident. The Kochel Lake isn't that small so we were really psyched that we found them let alone in time. As you can see in the image the fog was thick and rendered the already beautiful scenery even more sublime. Because of that Jan was joking around, as we parked the car, about how we would meet Kilian Schoenberger, a pretty famous German landscaper who seems to always drive were there's fog at the moment, simply because we now had such favorable conditions. I was just  like "yeah, right". But after a short walk to the shoreline, we noticed two figures in the mist, both photographers, and one of them indeed was Kilian Schönberger as it turns out! We shot the huts and had a little chat with him talking about this that and the other thing. It was certainly the most incredible mixture of coincidence that has ever happened to me.
____________________________
I am almost certain that my next year will be a great year as well, but after such an eventful and exciting year 2016 really has it's work cut out for it, or should I rather say that I do?
Even with two entire trips falling flat this year, one being a Scotland trip I had planned with Tino, and another one the Alps trip with Jan, that I was scheduled to be on right now, there were just so many great opportunities, leading me to somewhat doubt that the next year can top this one. But I would certainly  be delighted to be proven otherwise.
In case you wonder what plans I have for this coming year so far, I can only say that I am looking into doing a road trip across South Africa and Namibia with a local friend, want to visit Iceland in winter time, want to get that Scotland trip that didn't work out last October, need to work more on my general winter portfolio so maybe head out to the Dolomites still this winter with Philipp, would be excited to go to the Färöer Islands, and maybe this and that in between. So if I am able to make all that work, maybe I'll be able to top it 2016!
Also doing more instructional and educational work is also planned, so you may want to check back for more workshops in due time! As for now, I wish you all a happy new year and a blasting 2016! Take care.